What's going on with Comet 2I/Borisov?
Borisov's Lightcurve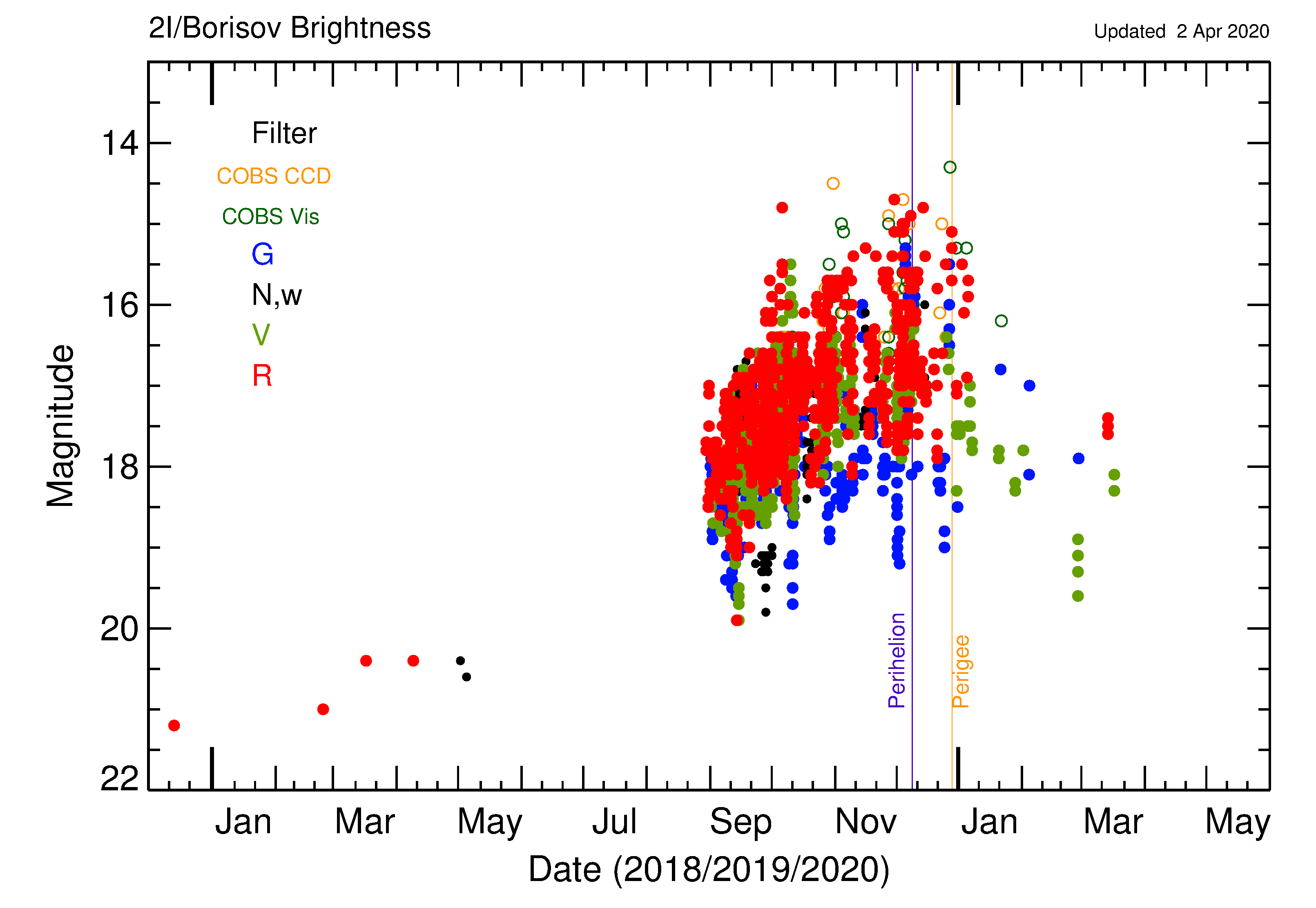 Lightcurve of comet 2I/Borisov (colored dots), compiled from observations reported to the Minor Planet Center1 (solid circles) and the Comet Observer's Database2 (open circles).
Status Updates
2020 Apr 2: 2I/Borisov appears to have fragmented (ATEL 13611).
2019 Aug 30: Discovered by Gennady Borisov at the MARGO observatory.
---
1. Thanks to the Minor Planet Center (MPC), operated by the Smithsonian Astrophysical Observatory (SAO) under the auspices of International Astronomical Union (IAU) for compiling brightness and astrometric measurements.↩
2. We acknowledge with thanks the comet observations from the COBS Comet Observation Database contributed by observers worldwide and used in this research.↩